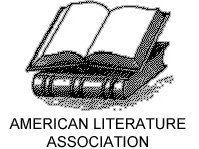 Thursday, May 24, marks the first day of the 23rd annual American Literature Association conference in San Francisco, California.
On Friday, May 25, during the 2:10-3:30 PM 11th Session, the Society's own Park Bucker will chair a panel entitled Uncharted Territories: Thornton Wilder. Presentations include:
* Pullman Car Hiawatha As Dance-Theater, Paul Bernstein, Rutgers University
* Sex and Religion in Thornton Wilder's Someone from Assisi, John Brooks, University of South Carolina
Join us for the panel, and the rest of the conference activities from Thursday, May 24 through Sunday, May 27. Visit our Events area for additional information. To download the conference program or for additional information, please visit the 2012 ALA Conference webpage.