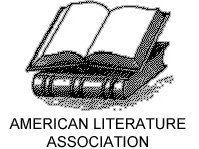 In May 2014, The Thornton Wilder Society will once again take part in the American Literature Association Conference for a panel titled Influence on/of Thornton Wilder.
In conjunction with other drama/dramatist societies (Albee, ATDS, Glaspell, Miller, O'Neill, A. Wilson) the Thornton Wilder Society invites proposals for a panel on Thornton Wilder and his influences on other authors, or their influences on him. The society anticipates presentations on both Wilder's influence on classical American playwrights (Williams, Miller, Inge, Albee, L. Wilson) but also more recent writers, such as Kushner, Vogel, Eno, and others. The society also welcomes papers on an author's or movement's influence on Wilder from any period or genre (Ancient Greek and Roman, Renaissance, Restoration, German Expressionism, Cubism, etc.).
Please send 300-word proposals, including name, academic affiliation, e-mail address, paper title, and abstract to:
Park Bucker, Ph.D.
Professor of English
University of South Carolina Sumter
psbucke@uscsumter.edu
Graduate students are encouraged to submit a proposal.
Deadline: January 15, 2014 January 25, 2014
The 25th annual American Literature Association Conference will be held May 22-25, 2014 at the Hyatt Regency Washington on Capitol Hill in Washington, DC. For more information, please visit the American Literature Association's 25th Annual Conference webpage.
Update 1: The proposal deadline has been extended until January 25, 2014.
Update 2: We are no longer taking proposals. The cut off date was January 25, 2014. Thanks to all those who contributed their work.