In conjunction with The Second International Thornton Wilder Conference, the Society is currently inviting paper proposals. The deadline for proposals is November 17, 2014; presenters will be notified of acceptance by December 1, 2014.
We are especially interested in proposals that explore works other than Our Town, such as The Skin of Our Teeth, The Matchmaker, The Alcestiad, The Long Christmas Dinner, Pullman Car Hiawatha, The Happy Journey to Trenton and Camden, and the plays from the Seven Deadly Sins and Seven Ages of Man cycles Wilder worked on in the late 1950s/early 1960s, all available in Thornton Wilder: Collected Plays and Writings on Theater, ed. J. D. McClatchy, published by Library of America. We also would like to see proposals on any of the novels, and in honor of Penelope Niven, proposals based on or making extensive use of Thornton Wilder: A Life (HarperCollins, 2012).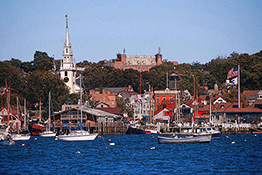 CALL FOR PAPERS
The Second International
Thornton Wilder Conference

June 11-13, 2015
Newport, Rhode Island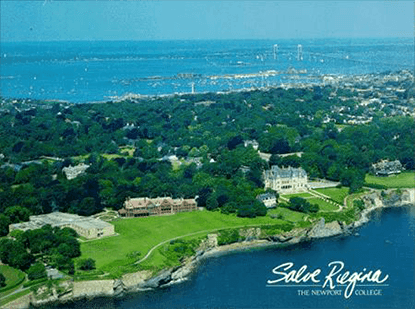 The Second International Thornton Wilder Conference will be held at Salve Regina University in Newport, Rhode Island, a city rich in its associations with Wilder. The conference will be sponsored by the Thornton Wilder Society and Salve Regina University. Wilder first came to Newport as a member of the first Coast Artillery Corps of the National Army, stationed at Fort Adams on Narragansett Bay, during the final months of World War I. The charms of Newport drew him back during the summer of 1922 after his first year of teaching at The Lawrenceville School. He lived at the YMCA and tutored children of Newport families to earn living expenses, and he worked on his first novel, The Cabala; this experience became the basis for his last and most autobiographical novel, Theophilus North. Wilder returned to Newport many times during the rest of his life, often writing parts of plays or novels––he completed The Bridge of San Luis Rey there in 1927––and working on his non-fiction while staying in such still-famous hotels as the Castle Hill Inn and The Viking. Newport thus stands as perhaps first among equals of the many "spas out of season" he visited in his search for a place to write and is a particularly appropriate venue for the Second International Thornton Wilder Conference.
While we encourage papers that deal with Wilder and Newport, we are interested in proposals on all aspects of Wilder's work––and on its relation to the work of other writers and to the several eras of his productive life, from the 1920s through the 1970s––as a dramatist, novelist, screenwriter, librettist, essayist, lecturer, adapter, translator, teacher, and scholar; and from any critical perspective (e.g., gender studies, queer theory, and post-structuralist theory). Furthermore, because Wilder's relationship to his family was important to his life and art, we also welcome papers dealing with the work of his siblings and his parents. We invite proposals from graduate students, established scholars, and independent scholars of all nationalities, in American, English, and comparative literature, American studies and history, the classics, religion, music, and other fields.
In addition to paper presentations, we will be inviting renowned theatre artists, writers, scholars, and critics to participate. Confirmed already are playwrights Paula Vogel, Will Eno, and A. R. Gurney; poet/critic J. D. McClatchy; and Tappan Wilder, his uncle's literary executor.
Inexpensive housing will be available on the Salve Regina campus, which is located in the Ochre Point area and borders on the famous Cliff Walk overlooking the Atlantic Ocean. Newport also has a variety of hotels from which to choose. Conference events will include—besides a closing-night banquet at which the Wilder Prize will be presented to a distinguished member of the literary community—a bus tour of the city, with a focus on locations related to Wilder and his fiction; and a reception at the Redwood Library.
We welcome your questions and suggestions. Please send a 250-500-word proposal (noting any audio/visual requests) along with a brief CV or biographical statement to Jackson R. Bryer at jbryer@umd.edu.
The deadline for proposals is November 17, 2014; presenters will be notified of acceptance by December 1, 2014.
Update: The deadline for submitting a conference proposal was November 17, 2014. Thanks to all those who submitted proposals; you will be hearing from conference director Jackson R. Bryer by December 1st.