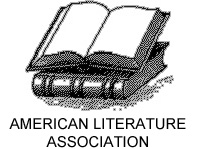 In May 2016, The Thornton Wilder Society will once again take part in the American Literature Association Conference.
The Thornton Wilder Society invites proposals for a panel on Queer Readings of Thornton Wilder. As documented by recent biographies Thornton Wilder: A Life by Penelope Niven and Secret Historian: The Life and Times of Samuel Steward by Justin Spring, Thornton Wilder lived as a deeply-closeted gay man. Recent revelations of the author's secret sexuality present new opportunities for Wilder scholarship in the field of Queer Studies. Possible approaches include Wilder's depiction of "secret lives" or "lives separately led"; the author's presentation of both traditional marriage and same-sex relationships (e.g., Barnaby and Cornelius in The Matchmaker); issues of gender in Wilder's Stage Manager characters; characters as autobiographical surrogates for the author (e.g., Theophilus North, Dolly Levi, or Simon Stimson); and Wilder's texts in conversation with gay authors (e.g., Edward Albee, Tennessee Williams, William Inge, Lanford Wilson). Proposals on Wilder's plays, novels, or other writings will be considered. Information about his works and available editions can be found on our Works page and our Bibliography page. We encourage graduate students as well as established scholars to submit 500-word proposals and C.V.s to Park Bucker at psbucke@uscsumter.edu by January 4, 2016 January 20, 2016.
The 27th annual American Literature Association Conference will be held May 26-29, 2016 at the Hyatt Regency San Francisco in San Francisco, CA. For more information, please visit the American Literature Association Conference website.
Update: The proposal deadline has been extended until January 20, 2016.